By: Seamus Fay
To understand why OG Swaggerdick is so important to the rap game in Boston, you first have to understand the city's history in rap. In past years, Boston has always been known as the copycat little brother of New York, always trying to be New York but never succeeding. Years went by of underwhelming and outdated boom bap and it got to the point where no one wanted to hear Boston rap even in Boston. There was nothing new or fresh about it. On top of that, there didn't seem to be anyone on the horizon ready to change the scene at all. What the city needed most was a strong group of newcomers not afraid to get out of the habit of copying other cities and bring something new to the table.
Then came along a new crew of friends including OG Swaggerdick, Michael Christmas, Cousin Stizz, and more. They all acted as the breath of fresh air Boston needed, breaking down the standards set by the older artists and creating music the way they wanted, therefore forever changing the direction of the local rap scene. As a whole, they gave people a reason to be proud of Boston, but individually they all had different impacts. Michael Christmas simply changed what the songs were about and made room for real honesty, even if that meant not fitting the stereotypical image of a rapper, Cousin Stizz gave Boston anthem after anthem making more people notice the bubbling scene, etc., etc.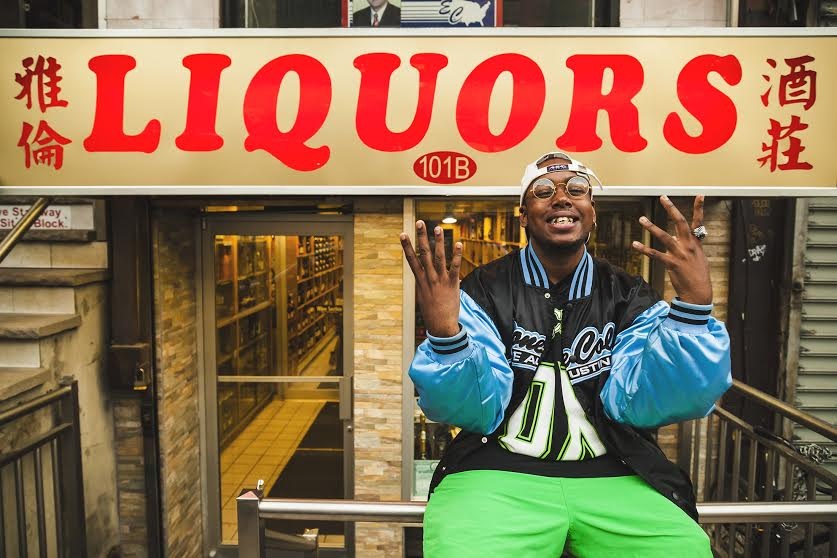 OG plays an interesting role in it all. His music appears on the exact opposite end of the spectrum from older Boston rap, reaching fans by many different means including seemingly endless energy, humorous comparisons, and legitimate talent in producing. He's an entertainer by nature, which is evident in not only his music but his videos and social media presence, too. This makes him a driving force in the popularity of the city as he has been able to gain a cult-like following in a way similar to that of Lil B. OG helped to change the reputation of Boston not being a city that really approved of oddballs or people doing it different. His unique and eccentric approach to music is refreshing, giving Boston its very own oddball to embrace. It's progressive in a lot of ways, paving a lane for people who may not have had a voice in previous years.
This shows why OG Swaggerdick and Big Leano selling out the Middle East Upstairs was one of the biggest Boston highlights in 2016 without a doubt. The two helped to confirm that the new school is here, and they are going to do it all their way and put on for Boston with a completely different image than ever before. It seemed like everyone important from Boston was there, supporting the oddball that at one time wouldn't have been able to do anything he's doing today because of past standards that didn't allow for people to be unique in this way. Overall, the Boston scene is the way it is today partially because of OG Swaggerdick's talent to give people a reason to believe in the different people from the city who didn't follow what everyone else was doing. In other words, he has changed Boston for the better by giving it a more exciting image, not just one of being close-minded and boring like people thought for a long time. This new group of friends taking over the city has changed it in many ways, all of which are reasons to be proud of. So thank you, OG and friends. I look forward to more change and success in Boston in 2017.
---
Follow OG Swaggerdick on social media: